Our joint projects

Uniting for Impact
Amplifying our impact for a world in need drives the unification of Lutheran World Relief and IMA World Health.
Together, we are pursuing new opportunities, implementing stronger programs and supporting deeper and more lasting results for the health and well-being of the individuals and communities we serve.
Our first joint programs offer a glimpse of what's to come. Building on existing investments, we're digging deeper into the more persistent and underlying challenges that were previously beyond our reach. We're filling gaps in service and providing preventive, rather than reactive, support for disease control and prevention. We're lifting up local partners and strengthening local systems. Together, we are excited to unite our expertise and our resources to address these and other challenges.
WASH for Health
IN HAITI, where contaminated water is the leading cause of infant death and childhood illness, we're working in collaboration with the Ministry of Health in the Northwest, Artibonite and Grand'Anse departments to improve water, sanitation and hygiene (WASH) practices and nutrition services. Together, we're improving WASH infrastructure at select schools and health facilities and equipping health facilities with life-saving treatment for waterborne illnesses, including cholera. Read about IMA's past work to improve WASH in Haiti.
Cervical Cancer Treatment
IN TANZANIA, cervical cancer kills more women than any other type of cancer. Even where screening and early detection are available, the vast majority of women with more advanced stages of cancer face significant barriers to lifesaving treatment. Building on IMA's long-term investments in supporting low-cost screening in the rural Mara region of Tanzania, Lutheran World Relief and IMA are providing services to fill critical gaps in care, including facilitating transportation, housing and meals for women during their treatment for cervical cancer. Learn more about IMA's support of cervical cancer screening and treatment.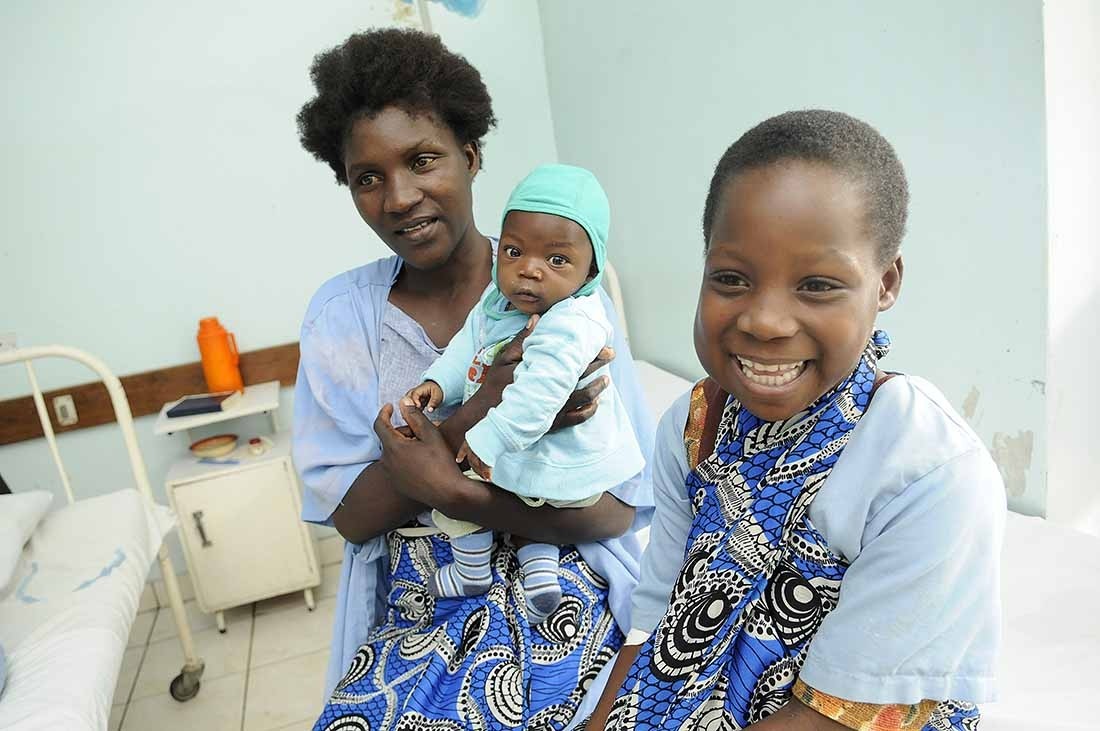 Pediatric Cancer Care
IN TANZANIA, we're providing treatment for pediatric cancer. We are increasing access to clinical services for children throughout the country through a national network of medical centers, building their capacity to provide earlier diagnosis and referrals for timely treatment. We are also expanding psychosocial support to children receiving treatment for cancer at Muhimbili National Hospital in Dar es Salaam, Tanzania, and their families. Learn more about our history of supporting pediatric cancer care.
Ebola Prevention and Response
IN THE DEMOCRATIC REPUBLIC OF THE CONGO, Ebola continues to claim lives and threatens to spread to Uganda. IMA World Health is working in the epicenter of the outbreak providing health care facilities with lifesaving protection supplies like soap, gloves, gowns, masks and covered mattresses to curtail the spread of the virus. And we are working closely with the World Health Organization to identify and isolate infected individuals to provide treatment and stop the disease from spreading. Should it begin to spread, Lutheran World Relief and IMA are preparing to mount a rapid response in Uganda to protect vulnerable families. Learn more about IMA's current response to the Ebola outbreak.